Men's League
---
2023 Outdoor Season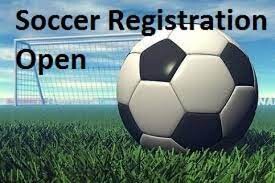 Men's League - $80.00 - $100.00 (TBD - determined by registrations) per player + Players Insurance ($40.00)
In effort to bring back the Men's League within LDSA we are working towards revamping the league with a few exciting changes! The format below was used for the 2022-23 Indoor Soccer Season and was successful. We will continue with this format for the 2023 Outdoor Season.
Player's will register individually and players will be placed onto teams, making all teams as equal as possible. Dependent on registrations, the indoor league will be made up of 3 to 4 equal teams of no more than 12 players per team. Teams would play a round robin, each team playing each other once. After the round robin, players would be reassigned to the pot and teams would be redrawn. Through the outdoor season, this would be completed 4 or 5 times to create 12 - 15 weeks of play.
Player Registration: Interested players can register online, see link below (no fees to be paid up front, until May 7, 2023.
If there is enough interest, we will then hold an in person meeting/soft registration mid-May to go over all the details and draw teams. All players that register online will be emailed with information regarding the registration night. CLICK HERE if interested!
---
League Nights of the Week:
Men's League: Thursday Evenings - Tentative start date, May 25, 2023

League runs from May to August
---

SSA's 2023 Outdoor Player's Insurance:
All players must register online for 2023 Outdoor SSA's Player Insurance
Cost - $40.00
Please complete Individual SSA Player's Insurance
You can pay by either Credit Card or E-transfer Cash (mailed) or Cheque (mailed)
Players must be Registered and Paid in Full for Player's Insurance 24hrs prior to their game in order to be added to the roster and eligible to play.
Having unregistered players puts all players and the organization at risk as there is no insurance for any players on the field in this circumstance.
Teams that field unregistered players will automatically default the game. Repeated fielding of unregistered players will result in the team being suspended from the league.